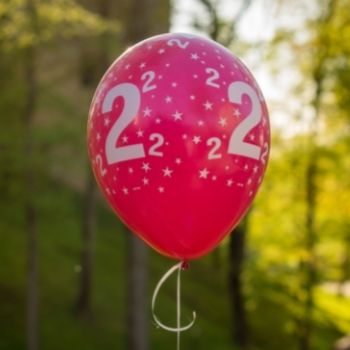 Another year over, a new one just begun…reflecting upon my second year in business. From getting busier and becoming more organised, to embracing my grey – again, getting a new dog – and a brass plaque..
So here we are again. I can't believe another year has gone by! In some ways It feels like nothing's changed – out lives have been dominated by Covid - in and out of Lockdowns – national and local – "Eat Out to Help Out," the gradual easing of restrictions that to be honest I don't think any of us could confidently explain, eventually leading to Freedom Day, red/amber+/amber/green holiday destinations, masks now not compulsory but still a good idea, double jabbing, the "pingdemic" and the working from home revolt - to name a few events to mark the rather repetitive last year.
I'd got quite used to not having my hair dyed during lockdown and decided to not bother once hairdressers reopened earlier this year. I'd only been dyeing it for a few years; prior to that I was quite content with the grey/white hair I inherited from my Dad's side of the family – everyone went white very early in life. So, I now look nothing like my photos on the website – and when wearing a mask there's little for clients to recognise. I think Ill have to put myself through the ordeal of new headshots soon.
I welcomed a new arrival to my household late last year – a second dog. He's a rescue, from Romania. He took a good while to settle in, and did come with a few behaviour problems, but he's doing well, and is great with my other rescue dog. He wasn't a spur of the moment lockdown-dog, we had been considering a second dog for around 3 years. My wonderful old Lurcher is probably around 17 now, and while I can't bear to think of life without him, inevitably this will happen at some point. I'll be too devastated to look for a new dog, and we decided many years ago that we will always have a dog, so we've been looking for the right one for a long time!
Not much changed at work for me – my NHS role continued; the suspected cancer clinics never closed - and have remained face to face throughout the pandemic. Other parts of my job were adjusted to online/remote and telephone delivery – with frequent scrambles to cross cover as colleagues went off sick or had to isolate.
Being at potential (ahem) retirement age this August, I had planned to reduce my NHS hours in April 2020 – just as Lockdown hit. I only reduced a few hours then, but recently have dropped a few more, so I now work 3 days NHS, and 2 days at my private clinic. I'm enjoying the – slightly – less hectic pace, although I've still not managed to factor in regular gardening time.


Being at retirement age – I'm the last of the original NHS pension scheme who can retire at 55 - has caused me to reflect upon my career and where I'm going next:
I've been involved in delivering online 2 day menopause courses for nurses over the last year or so along with nurse colleagues. These courses are very popular and always fully subscribed - we are fully booked until 2022 already. I thoroughly enjoy the opportunity to pass on my knowledge and interact with the nurse delegates. It was nerve wracking at first though – I'm quite used to talking to a room full of people but presenting to a screen?! Being distracted by "is that really what I look like??" was also very off-putting! Every course is so well received and its very rewarding to see confidence bloom. So, I would certainly like to do more teaching.
I've also enjoyed the challenge of being an expert witness in a legal case. That's all I can say about it obviously – but I found the process of trawling through documents and creating my report fascinating, and I hope useful – but I won't get to hear the outcome. It was a responsibility that I don't take lightly, but I'm confident in my knowledge and area of expertise. So, maybe I'll look into an advisory role or something.
My clinic survived covid – women will always need menopause support - and as clients often recommend me to their friends and family (which is a wonderful compliment), I'm getting busier.
With most adults now double jabbed, less clients need to isolate following a positive covid contact, but not everyone has opted for vaccines, meaning some clients will be required to self-isolate should they be pinged – or if the rules change, and there is also the real possibility of further lockdowns – particularly over winter – so it makes sense to keep video and phone appointments available. I think we have all got more comfortable communicating remotely. In fact, it's generally a 50:50 split between face to face and video consultations – with a few phone calls - each month. I can generally create rapport very quickly, so I don't think there is anything lost in not meeting face to face; and for women out of area its often more convenient to not have to travel into Liverpool – especially with all the roadworks, sink holes and road closures we have at the moment!
88 Rodney Street is currently undergoing a facelift – scaffolding up and men busy painting – it's a beautiful grade 2 listed building, so all revamps are sympathetic to its original style. Oh, and I've got a brass plaque on their wall by the front door – I'm very pleased with it, I've been coveting other's plaques for some time now!
The Care Quality Commission (CQC) – the independent regulator for all health and care services in England who scrutinise all aspects of both NHS and private medicine to ensure it is fit for purpose (from premises to the reputation and qualifications of the owner, through insurance, contingency planning and safeguarding awareness to the nuts and bolts policies and procedures of running the clinic), to ensure safe, effective, compassionate and high-quality care would normally have completed their formal inspection of the clinic by now. This is a very thorough process, where the business is rated, and findings made available to the public. However, with covid, and the subsequent challenges of physically visiting premises and the changes in service delivery that ensued; their approach is also changing – I underwent a video interview in January. It wasn't a formal inspection, more a conversation about how I was managing to continue to maintain all the clinical standards required of me – for a while obtaining PPE was an issue, for example - they were also keen to hear how confidentiality is ensured, and how I would address any safeguarding concerns that arose during a consultation. As a women's healthcare professional, I am well aware of the many forms domestic abuse can take. During lockdown domestic abuse incidents rose by at least 60% and has been described as an epidemic beneath a pandemic. Being attuned to the gaps and hesitations in conversation, the non-verbal ques, keeping an open, non-judgemental attitude and an approachable manner during consultations will hopefully encourage women to confide in me. There are multiple agencies I can access immediately – I can even arrange admission to Liverpool Women's Hospital as a place of safety for anyone in real and immediate danger.
It was reassuring to have a chat with my local CQC Officer and good to hear that I'm on the right lines.
As I've got busier, it's forced me to focus and streamline my clinic days – rather than a slightly ad hoc, haphazard approach with me delivering some phone or video appointments at home and then trekking across town to Rodney Street for face to face consultations – thus loosing a big chunk of time in the middle of the day; I now deliver all appointments from Rodney Street. Juggling emails and phone enquiries about appointments – offering a slot and waiting for confirmation whilst making sure I didn't offer the same slot twice was becoming hard to manage. I've now set appointment times, which are working well, and, just this month, I switched to online appointment booking, ta dah! This is working really well – allowing clients to check for last minute cancellations and meaning they can change their appointment if their plans change.
Appointments went through the roof in the weeks after "that Davina McCall programme" – I'd encourage every women – and her significant others – to watch it. I think she did a really good job, and I know it has helped a lot of women to gain the confidence to seek help, and to challenge poor or inappropriate treatment. Too many women are still mismanaged with antidepressants instead of being offered HRT. NICE guidance clearly states HRT should be first line treatment for menopause symptoms – and that includes low mood and anxiety - women should not routinely be offered antidepressants.
Unfortunately many GPs haven't got up-to-date skills and knowledge to advise appropriately about menopause – which is why Diane Danzbrink's campaign with 3 broad aims is so important:
1. improve GP education – still outstanding
2. support women in the workplace - getting there – the government is inquiring into this now.
3. include menopause education in secondary school curriculum – achieved – started last year.
I've signed – have you?
Government is also considering feedback from the British Menopause Society regarding their proposed Women's Health Strategy. Opinions were sought from the public and stakeholders – information gathering has now closed, and a response is expected.
The British Menopause Society's annual conference was delivered online for the first time this year – I think it worked quite well, it was a distinct advantage to be able to download pre recorded talks and the PowerPoints from live presentations as well as create notes and pose questions online. Networking just wasn't same, though. Hopefully by the next time I'm due to attend things will be back to normal.
According to the British Menopause Society, a menopause specialist is a healthcare professional who can demonstrate expertise in managing more complex cases, receives external referrals and has obtained the Faculty of Sexual and Reproductive Healthcare/British Menopause Society Advanced Certificate in Menopause Care (or equivalent).
This qualification can take up to 3 years to achieve, and requires revalidation every 3 years - this is to ensure that only menopause specialists that meet all of the BMS criteria (which includes attending its' or other similar 2 day conference at least every 3 years) are listed within its searchable menopause specialist database – meaning that women can be assured that they can find a specialist, local to them who is currently practicing. What it doesn't guarantee (here comes this year's rant) is that private medical insurance will honour this definition:
Unfortunately, many insurers don't recognise menopause as a health condition that they will support. Those insurers who do, will often only support consultations undertaken by a Doctor – their GMC number is the only qualification they require – no menopause qualifications needed at all. Since my professional registration is with the Nursing and Midwifery Council - even though my menopause qualifications are exactly the same as my medical colleagues - some insurers won't accept them – suggesting that my knowledge, experience and expertise is somehow less. That's so annoying and could undermine my professional standing. This year I intend to challenge this…update next year!
HRT and contraception shortages seem to be improving, with only a few products currently being unavailable – as ever the BMS publish regular updates regarding product availability.
So, that it – just one rant this year. I'm very grateful I'm still here, doing the job I love.
Many thanks to all my clients, their feedback makes it all worthwhile.
Stay safe,