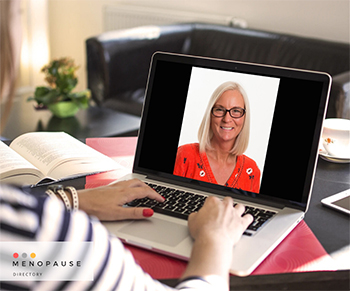 Menopause can be devastating for some women. It often occurs at a time in life when they are juggling lots of competing roles – elderly parents with failing health, teen/adult children worries, possibly caring for grandchildren as well as doing their own job.
I've met many women who simply stop coping. Through fatigue from sleeplessness and anxiety about severe flushes they lose a sense of self and become withdrawn…isolated….depressed. Libido disappears.

Relationships suffer, and breakdown. Many women walk away from their career.

Some women are plunged into menopause overnight – possibly after cancer treatments. As well as the significant menopause symptoms and treatment side effects, they have the emotional rollercoaster of their cancer diagnosis to contend with.

And younger women, who may not have started, or completed, their family, can enter early menopause. Their situation is complicated by the emotional burden of adjusting to a different future. Long-term heart and bone health can be another worry. Menopause Expert Liverpool supports all women to make fully informed choices about their menopause.
Private Consultations
Completely accessible face to face as well as phone and video consultations in a pleasant, relaxed, environment at a central Liverpool location.

All women can be accommodated – including progestogen intolerance, post cancer and those diagnosed with early menopause/premature insufficiency.
Women will be listened to and will have plenty of time.
Treatment Options
Following an in-depth health and lifestyle assessment; all treatment options will be discussed. Together, a holistic individualised plan to manage menopause will be agreed; this may include HRT as well as lifestyle improvements, non-hormonal treatments and Cognitive Behaviour Therapy.
Ongoing Advice and Support to Suit You
Ongoing informal support after your consultation - if appropriate - is available via telephone / email.
A follow up appointment can be arranged for a formal review, a few months after your consultation to assess satisfaction with and effectiveness of treatments started and to initiate any further prescriptions.
Prescriptions
Prescriptions will generally be issued at first appointment.
You can directly access The Independent Pharmacy/Menopause Expert portal here